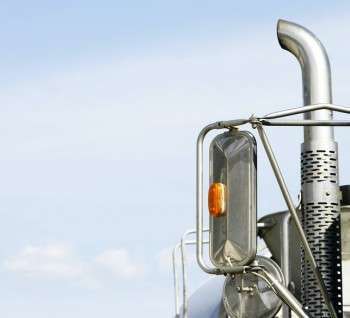 It's been a little more than three months since the EPA and National Highway Transportation Safety Administration (NHTSA) introduced its joint proposed Phase II GHG and fuel economy regulations.
Since then, the trucking industry has been aggressively hunting for more information about the proposed rule.
On that note, Tuesday was a step forward.
During a technical session Tuesday at the Technology and Maintenance Council (TMC) Fall Meeting in Orlando, EPA Representative Matt Spears spoke in detail on how Phase II was written and how the EPA plans to introduce its new regulations in the industry, beginning in 2018.
Similar to Phase I, Spears says the regulations featured in Phase II's proposal are performance-based standards, meaning OEMs can use any combination of technologies they see fit to meet the requirements. Spears lists engine, transmission, drivetrain, aerodynamic devices, low-rolling resistance tires, automatic tire inflation systems and waste heat recovery as just some of the technology that could help an OEM achieve each benchmark.
Phase II's proposed standards also have been designed with gradual increases in fuel economy and GHG reductions, which Spears says the EPA and NHTSA believe should provide the industry ample time to develop and produce new technology that will meet the standards as they increase over time.
But Phase II is different than its predecessor in other areas.
Spears says Phase II is the first time the federal government has proposed regulations that lower emissions for engines and tractors. Previous regulations focused only on the power supply. Phase II also has regulations for trailers, another industry first.
Speaking to audience of fleets Tuesday, Spears was adamant that Phase II should avoid the performance and expense issues that have plagued Phase I.
In fact, he says, the EPA believes there could be substantial long-term savings for fleets who commit to Phase II as soon as the technology (2018 for trailers, 2020 for tractors and 2021 for engines) becomes available.
"Gradual implementation installed early will gain fuel savings early enough to pay for next incremental price increase," he says. "There are favorable payback periods."
The EPA has estimated a total price increase of $11,700 for new trucks and $1,200 by trailers in 2027 over current prices, with payback periods for some technology becoming visible in year two of new vehicle ownership.
"Customers financing vehicles will see immediate payback where fuel savings exceed monthly payment," Spears says.
And FYI, the EPA's commitment to lowering emissions in the heavy-duty industry will remain a priority even after Phase II takes effect. Though heavy-duty trucking produces only 20 percent of total vehicle emissions nationwide it is the single largest growing sector.
Spears says Phase II will reduce GHG by one billion metric tons over the lifetime of the program and save more than $170 billion in fuel costs.
Phase II "will make U.S. trucks the most technologically advanced and fuel efficient trucks in the world," he says.