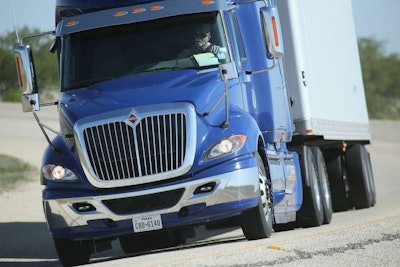 The North American Council for Freight Efficiency has released an in-depth report detailing acceptance and real-world use of low rolling resistance tires. The report includes Decision Making Tools to help fleets and owner-operators select the best tires for all tractor-trailer positions. These tools include a Decision Guide with high-level information on general tire details, a Total Cost of Ownership Calculator and a Confidence Matrix to help calculate return on investment.
Mike Roeth, NACFE's executive director noted several important findings in the report that challenge many common assumptions regarding low rolling resistance tires today. "Our study confirmed that low rolling resistance tires do get better fuel economy than standing singles," he said. "But we also found wear characteristics to be better on low rolling resistance tires. And while reports of poor traction and driver resistance to these tires are common, we found that overall traction performance was good and driver acceptance is growing. Finally, these new tires have helped shrink the MPG gap that exists between wide-based tires and singles. Initial wide-based tires held a significant MPG advantage over conventional singles, but that gap has closed considerably."
NACFE's report on Low Rolling Resistance Tires is one of several in-depth studies the organization will be releasing in the coming weeks. The full report can be accessed here.