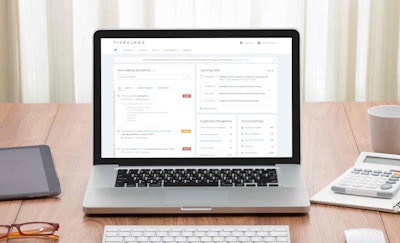 TivaCloud, based in Houston, announced a new cloud-based compliance software system designed for motor carriers of all sizes.
TivaCloud says it offers a "pay for what you use" option that is ideal for small, independent fleets which comprise 90 percent of all trucking firms in the United States. The monthly subscription cost to manage a small fleet's compliance program would be less than the average tank of gas, it says.
Clients pay on a month-to-month basis with no contracts and no cancellation fees.
"Today, technology is transforming the trucking industry, but we've come across many motor carriers who are still pushing papers for their compliance and operation management system," says Jeffrey Stilwell, president of TivaCloud.
One of the tools TivaCloud delivers is a DOT Insights report that shows detailed breakouts of a motor carrier's BASIC scores that include violations, accidents, clean inspections and trending analysis.
The software can also generate Virtual BASICs reports for locations that share a single DOT number to get a deeper insight into key compliance areas that might otherwise be overlooked, the company says.
"We've designed and built TivaCloud to ensure that companies run with absolute peace of mind. We also have some amazing new features that will be released later this year to further improve our customers' compliance programs," Jeffrey added.
Sysco Corporation was among the first customers to integrate TivaCloud into their DOT compliance program.
"Partnering with TivaCloud was the best decision we could have made to push our DOT compliance program to an elite level. They have provided the perfect platform to address our constantly-evolving compliance challenges," says Jerod Estapa, FMCSA compliance manager at Sysco Corporation.
"As we move forward into a more data-driven world, success will be increasingly determined by how quickly companies can turn raw data into insights. TivaCloud has positioned themselves as a strong, reliable partner in that growing business intelligence market."