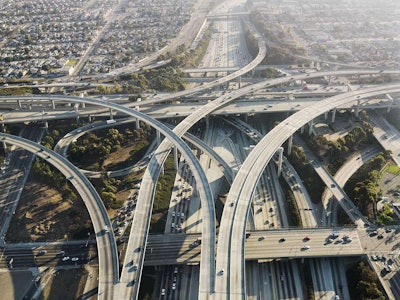 The U.S. House passed Tuesday afternoon a short-term highway funding bill that will extend highway appropriations for 22 days, through Nov. 20. The current funding law expires Oct. 29, and the stopgap measure is intended to give lawmakers more time to pass a long-term bill.
Both chambers currently have six-year highway funding bills in the works.
The House's Transportation and Infrastructure Committee referred to the full House on Oct. 22 a six-year, $325 bill that would remove CSA data from public view, along with change driver drug testing protocol and give under-21 CDL holders the chance to drive interstate.
A similar Senate bill passed in July, the DRIVE Act, would implement the same trucking reforms. The Senate and House bills in sum, however, are different bills, and the two chambers would have to work out their differences before being able to send a long-term highway funding measure to the White House.
This is the third stopgap measure this calendar year and the 35th in the last 10 years.