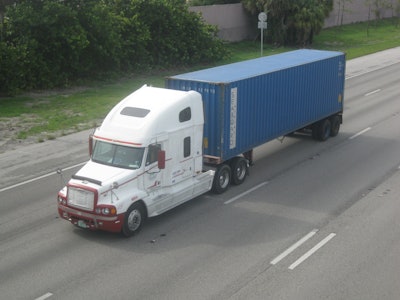 Logistical Labs, a cloud-based supply chain software provider, today announced that together with rail-based transportation provider CSX and Thoroughbred Direct Intermodal Services (TDIS), it now offers a complete door-to-door intermodal booking feature. The feature is part of its mode optimization platform, LoadDex.
A seamless programming connection between the systems, LoadDex says, means that users no longer need disparate websites to book intermodal freight. Through CSX and TDIS, LoadDex customers can combine the cost-savings, capacity, and environmental benefits of rail transportation with the flexibility of short-haul trucks.
Logistical Labs' LoadDex aggregates pricing information for any given route, which enables users to make strategic decisions about pricing and mode selection. LoadDex collects relevant historical, social, and external pricing data through interactive tools to quickly compare and accurately track rates.
LoadDex says its users can analyze multiple years of data — thousands of data points from disparate systems — in less than two seconds to find the most efficient and cost-effective option.
"This first-of-its-kind integration brings LoadDex closer to becoming a fully automated rating and booking machine, similar to Priceline or Orbitz in the travel industry," said Chris Ricciardi, Chief Product Officer of Logistical Labs. "A lot of systems, including LoadDex, already offer immediate LTL booking. We're now doing the same thing with intermodal shipping — making it just as easy to book a load."