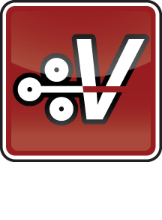 The Crash Indicator BASIC is perhaps the most controversial area of the Compliance, Safety, Accountability (CSA) program. Every year, about 120,000 crashes that involve commercial motor vehicles enter the Safety Measurement System (SMS), equally weighted.
The Federal Motor Carrier Safety Administration believes that the frequency of crashes, regardless of who is at fault, is a reliable predictor of future crashes. Carriers contend that the SMS methodology is unfairly penalizing them for non-preventable accidents.
The FMCSA does not display the Crash Indicator BASIC on its public CSA website, but carriers are routinely asked to provide this to shippers, brokers and insurance companies.
This summer, Steve Bryan, chief executive officer of Vigillo, decided to direct his company's resources towards fixing the problems of CSA. Having helped motor carriers navigate the complexities of CSA before and after the program was launched, Vigillo has a unique perspective on the flaws in the data and methodology of CSA. It also has the bandwidth to support an alternative scoring system.
Bryan is a fan of Uber and its crowd sourcing model that connects riders to drivers through a mobile app. Vigillo has applied the same model by assembling a network of current and former law enforcement officials to review crash reports during their spare time, he says.
Carriers can upload their crash data to the Vigillo platform. The submission can include evidence of any kind like photographs and video. Each accident review case costs $200. The money is split between two law enforcement officers who review the case.

The officers use a mobile app by Vigillo that notifies them when cases are ready for review. Like an Uber driver, they take the case on a first-come basis.
If both officers do not reach the same verdict of preventable or non-preventable accident, a third officer is brought in to break the stalemate. If accidents are determined to be non-preventable, the crash is removed from the carrier's alternate CSA score in the Vigillo system.
The new Vigillo program, called Just, is available to existing Vigillo subscribers at no extra cost, Bryan says. The program presents the CSA information to users in a scorecard format, he says, and believes fleets will be using it to provide their customers with accurate information about their CSA performance and to recognize drivers for their efforts in safety and compliance.
For more information about other features included in Just, see this recent article in CCJ.