Quarterly earnings reports from equipment manufacturers are being reported, so here's a roundup of what's come in so far.
---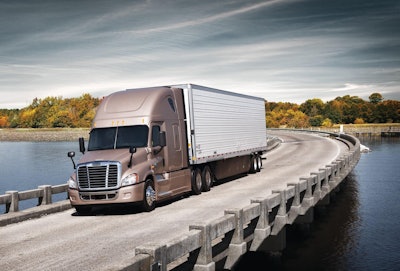 Daimler: Sales for Daimler Trucks in North America jumped 19 percent to 52,200 trucks in the third quarter, which set a record for the company.
"We continue to grow profitably and are continually developing our business model," Daimler Chief Financial Officer Bodo Uebber said on the company's earnings call last month
Globally, Daimler Trucks' unit sales climbed to 128,500 vehicles, a 2 percent bump compared with the third quarter last year. In Western Europe, Daimler Trucks increased its unit sales by 12 percent, while a decrease of 37 percent was recorded in Latin America due to the significant market slump in Brazil.
In this environment, Daimler Trucks says it was able to overtake market leadership in Brazil in the medium- and heavy-duty segment. Unit sales in Asia were 6 percent lower than in the prior-year quarter.
---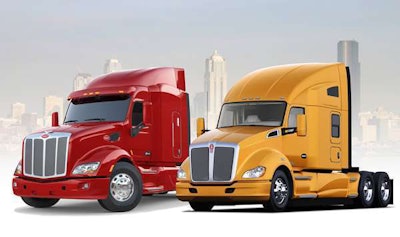 Paccar: Paccar revenues jumped 16 percent to $431.2 million in the third quarter, the company reported. For the first nine months of 2015, Paccar reported a 31 percent increase in net income to $1.26 billion. Net sales and financial services revenues for the first nine months of 2015 were $14.76 billion compared to $13.88 billion last year.
Paccar's U.S. and Canadian Class 8 retail sales year-to-date are up 18 percent compared to the same period last year.
---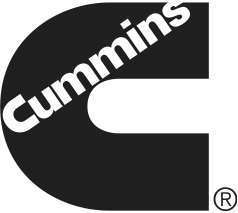 Cummins: Cummins saw third quarter revenue of $4.6 billion, a 6 percent decrease from 2014's third quarter. The company said currency negatively impacted sales by 4 percent compared to last year, primarily due to a stronger U.S. dollar.
Revenues in North America increased 4 percent while international sales declined 18 percent. Weaker demand in global off highway and power generation markets was partially offset by distributor acquisitions in North America.
Earnings before interest and taxes decreased in the third quarter to $577 million, or 12.5 percent of sales, down from $684 million or 14 percent of sales a year ago.
"We are disappointed with our results in the third quarter, but we are responding quickly to softening demand," said Rich Freeland, Cummins president and chief operating officer. "Through a combination of workforce actions and targeted capacity reduction we will position the company for stronger financial performance when market conditions improve.
---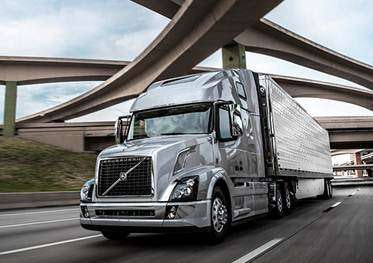 Volvo: Volvo Trucks reported net income of $363.2 million, nearly double the same period last year, despite a 15 percent drop in truck order intake.
Global truck orders for the company hit 42,648 units while deliveries reached 47,338 trucks, a 3 percent increase from the third quarter last year. Truck deliveries climbed 10 percent in North America, but overall orders fell 40 percent thanks to drops of 30 percent of Volvo-branded trucks and 51 percent from Mack-branded units.
Jan Gurander, Volvo Trucks acting president and CEO, blamed the order decline on dealers focusing on reducing inventories and the comparison with a good quarter last year
"… demand in North America is declining, albeit from a very high level," Gurander said in the company's earnings release. "During the third quarter, the retail activity in the dealerships in North America remained solid on the back of a good freight environment and customer profitability. The total market forecast for 2015 remains at close to record level of 310,000 heavy-duty trucks. For 2016 we expect demand to continue on a good, but lower, level. The market for 2016 is forecasted to be at about 280,000 trucks."