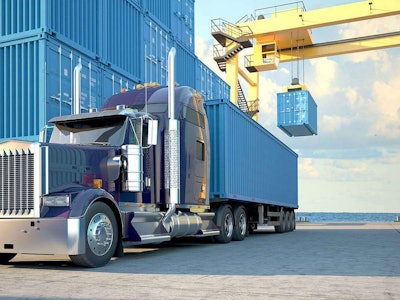 Company driver pay has seen "aggressive changes" in the last 18 months, says Gordon Klemp of the National Transportation Institute, with many fleets reporting year-over-year increases as high as 12 cents a mile.
"We've never seen a 12-cent change before," says Klemp. "We're used to seeing 2-cent changes." Klemp attributes the jump to driver pay playing catch-up with owner-operator pay, which saw big jumps in recent years, too.
NTI's analysis on pay was reported to CCJ sister site Overdrive by request following the California Trucking Association's recent issuance of a report that concluded owner-operator pay exceeds company driver pay in California by about $17,000.
CTA's report said median owner-operator pay was $59,578 in 2013, compared to the company driver median of $42,078 in 2015.
NTI, however, put company driver pay at $48,781 in 2013. And, per a recent Wall Street Journal article that sourced 2015 numbers from NTI, company driver pay could average upwards of $55,000 this year.
Owner-operator pay, meanwhile, may not be quite as high nationally as CTA reported for its state's owner-operators.
Owner-operator tax services firm ATBS reports owner-op pay averaged around $52,000 in 2013. But owner-operator pay this year among ATBS clients could hit $60,000, ATBS says.
Taken together, ATBS' 2013 owner-operator pay numbers and NTI's 2013 company driver pay numbers, shows the spread between driver pay and owner-op pay may not be quite as dramatic as CTA reports.
See CCJ sister site Overdrive's report here for more analysis on the driver pay figures.