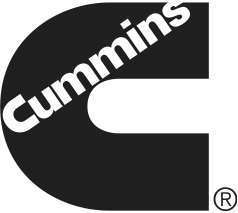 The Associated Press reports that Cummins plans to cut up to 2,000 salaried jobs worldwide in the coming months, with about a quarter of those reductions expected from its Indiana operations.
The company said Tuesday, Oct. 27, it has experienced weaker demand and a slump in global sales revenue, leading to the decision to cut almost 4 percent of its total workforce.
Cummins CEO Tom Linebarger says the company anticipates cutting 500 jobs in Indiana, although details of the reduction are still being determined.
Cummins has about 8,000 employees at its offices, technical centers and factories in Columbus, Seymour and other nearby southern Indiana communities. The AP reports no manufacturing job cuts were announced, although Linebarger said those operations would be reviewed by the end of this year.
Cummins says its third quarter revenue was down 6 percent from the same period last year, with international revenues falling 18 percent, particularly in Brazil, Europe and China.
The cuts among its nearly 55,000 workers around the world will save Cummins between $160 million to $200 million a year, the company says.
Cummins opened a new $70 million technical and office center in Seymour last month and plans to build a $30 million office tower for its global distribution business headquarters at the site of the former Market Square Arena in downtown Indianapolis.
Linebarger says the office tower project would move forward, the AP reports.