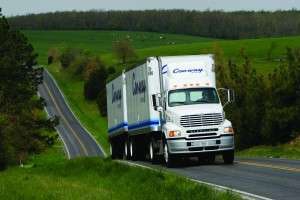 A provision to allow longer trucks previously included in 2016 federal spending bills was removed from the omnibus appropriations deal unveiled late Tuesday.
A previous version of the bill included language that would have allowed 33-foot double trailers, an increase from the current maximum of 28-foot doubles.
The measure was also not included in the FAST Act highway bill passed earlier this month, killing the chances that the measure could get tucked into a bigger transportation act this year.
The House is expected to vote on the omnibus spending package Friday, which would send the bill to the Senate, before being sent to the White House for President Obama's signature.
The bill also includes clarification of Congressional intent on last year's "restart rollback" provision: