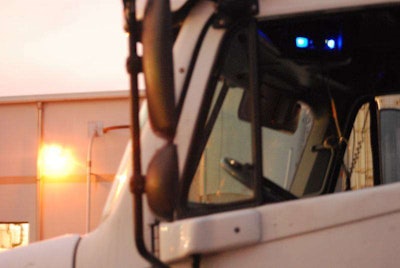 A 2,000-page House bill unveiled late Tuesday further entrenches the suspension of certain 2013-implemented hours-of-service rules and clarifies what evidence the DOT must submit to bring the rules back into effect.
The House is expected to vote on the omnibus spending package on Friday. The Senate has not yet indicated when it might vote on the bill, but lawmakers will likely pass a short-term government funding bill to give themselves until Tuesday, Dec. 22, to clear the major budget and tax agreement.
The stay of enforcement applies to two HOS regs that took effect July 1, 2013: (1) The requirement that a 34-hour restart include two 1 a.m. to 5 a.m. periods and (2) the once-per-week limit applied to the restart's use.
Before those rules can be enforced again, FMCSA would be required, under the new legislation, to show that drivers operating under the 2013 regulations "[demonstrate] statistically significant improvement in all outcomes related to safety, operator fatigue, driver health and longevity and work schedules" when compared to drivers who abide by pre-July 1, 2013, regulations.
Congress directed the stay of enforcement last year in its 2015 funding package, which also required FMCSA to conduct a five-month field study of truckers and their fatigue level, with half following the 2013 rules and the other half not. Congress did not, however, specifically state in last year's bill that reimplementation was dependant on the outcome of the study. The new language, however, clarifies misconceptions that could have been drawn from that ambiguity.
FMCSA announced in late September it had finished the data collection phase of its study and was set to begin analyzing the data and producing a report on its findings.
The House's 2016 spending bill dictates the agency's study and subsequent report must be reviewed by the DOT's Inspector General before a determination on re-implementing the 2013 restart rules can be made.