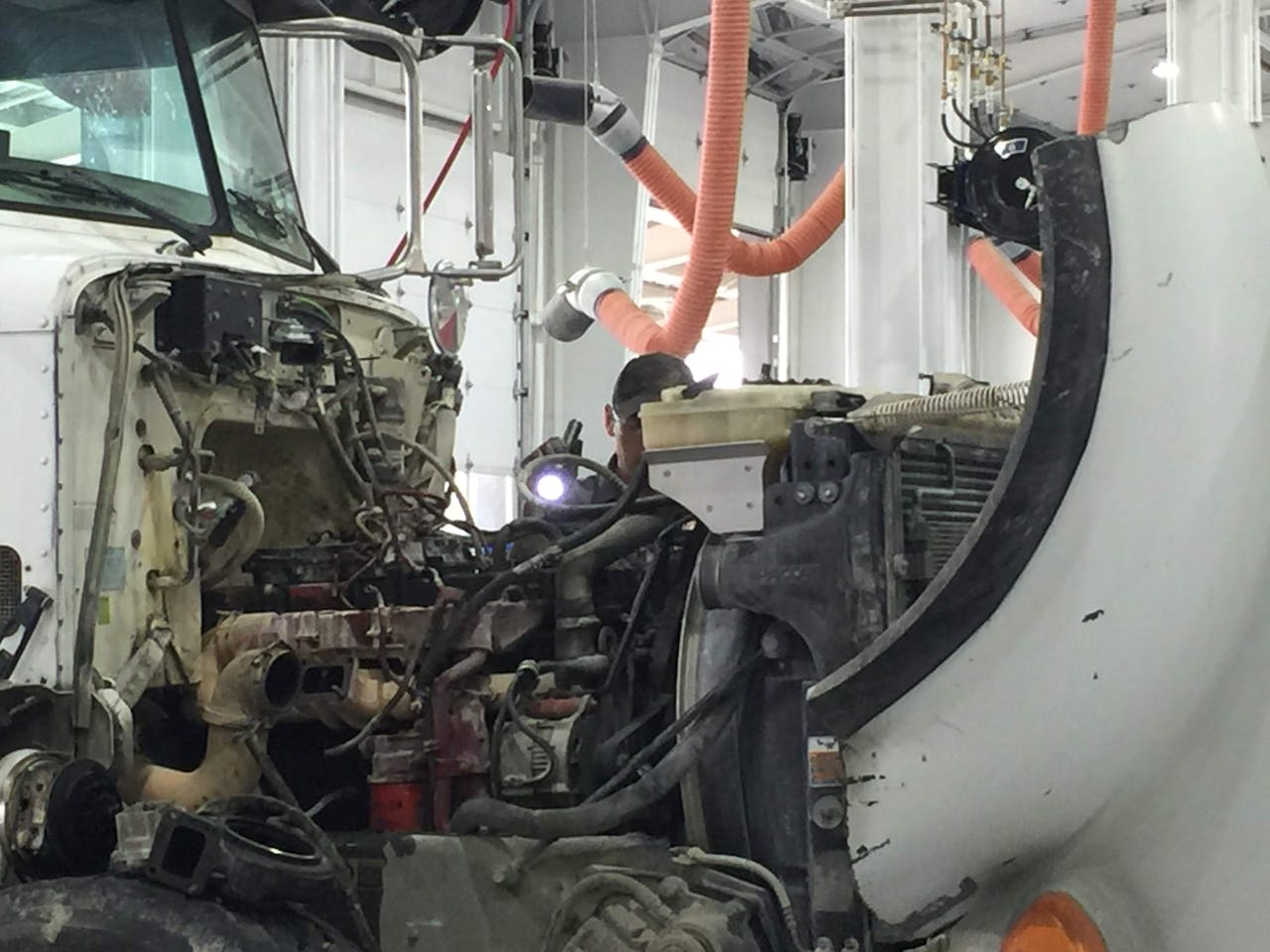 HDA Truck Pride announced Friday it has partnered with iMatics LLC on the commercial vehicle industry's first-ever aftermarket telematics program.
The integrated platform delivers, according to Tina Alread, director of sales and marketing at HDA Truck Pride, a telematics ecosystem with mutually beneficial results to fleets, independent repair facilities and the HDA Truck Pride membership network.
iMatics' Fleet Connect software platform provides digital communication between fleets and the HDA Truck Pride parts and service network with the data and analytics necessary to make buying decisions.
"Telematics have been in our industry for 30 years and have recently been advancing at lightning speed," Alread says. "HDA Truck Pride is proud to be on the cutting edge of this technology. We know that having a connected network with integrated platforms is necessary for the long term success of our members. We're ready to revolutionize the way parts and service get to market."
The system automatically sends real-time alerts to both the fleet manager and driver relating to a dignostic issue, odometer reading update based on VIN, HOS alert, among other things.
iMatics can then send an automated message to the driver and fleet manager from the fleet's preferred vendors pre-determined by the fleet manager. This is based on the immediate need of the truck, and any predictive maintenance notifications based on odometer reading and vehicle maintenance schedule, according to iMatics.
The message can include driver instructions, preferred vendor location and inventory links, location map, live assistance. The message can also include any parts or services promotions or offers from the fleet's preferred vendor.
The telematics system delivers real-time data with vehicle tracking, measurable productivity enhancements, regulatory compliance standards and a comprehensive onboard fault guidance diagnostics solution to fleets. Endless enhancements can be integrated including reefer temperature and tire pressure monitoring, as well as, an advanced fuel savings software.
Alread says the system runs on a Geotab Go7 unit that can be affixed anywhere within a cab and requires a simple J1939 connection to acquire data for transmission. HDA Truck Pride will offer the hardware boxes for $1 per unit as part of the new program's rollout.