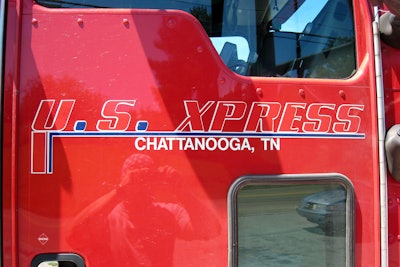 U.S. Xpress (No. 12 in the CCJ Top 250) is celebrating 30 years in the transportation industry in 2016.
The company hauled its first load Jan. 21, 1986 and began operations with just 48 trucks. U.S. Xpress is now the second-largest privately owned trucking company in the nation with more than 8,500 tractors, according to the company.
U.S. Xpress celebrated its 30 year milestone with employees and drivers across the nation with an event held at its corporate headquarters in Chattanooga, Tenn.
The 30 year anniversary event marked the beginning of a year-long celebration that focuses on employees and drivers. The company launched its new campaign "U put the U in U.S. Xpress" where employees will be featured on billboards, posters and other mediums demonstrating the company's main focal point moving forward — its people.
The company also recently announced a pay raise for drivers with good safety records.