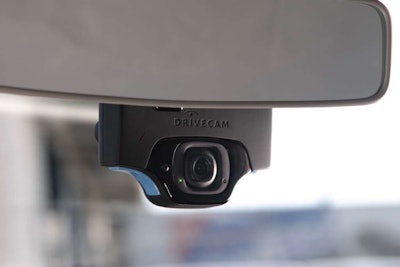 Martin Transportation Systems (No. 100 on the CCJ Top 250) has installed the Lytx DriveCam system in its trucks to help in the case of accident claims, as well as to train drivers to operate more safely, the company says.
Martin Transportation Director of Safety Jeffrey Wood said the company plans to use the systems as an "impartial witness" in crash fault claims.
"Immediately after we deployed the DriveCam system to our fleet, we experienced the value of DriveCam video as an 'impartial witness,' and we have used the DriveCam footage to exonerate our drivers," Wood said. "We just shared the video with the police – and no other witness was necessary. That saved us potentially hundreds of thousands of dollars in claims, with the added benefit of getting us money back for our equipment damage."
The company said it also uses the DriveCam system to identify and improve unsafe driving habits.
"We hire experienced, road-tested drivers, but even the best drivers can bring habits with them that might lead to risky situations," Wood said. "Random one-on-one talks and small meetings when you can catch drivers on time off aren't enough to help them be at the top of their game."
Some things Wood has seen that drivers can improve include following space, wearing seatbelts and making the cab free from distractions.