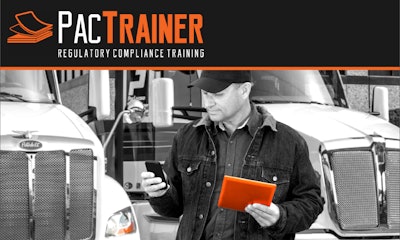 PacLease announced recently a new subscription-based safety program, PacTrainer, in partnership with J.J. Keller.
The program offers more than 360 online courses and tutorials that aim to improve driving skills and compliance through topics including safe driving practices, hazmat, human resources and legal compliance, workplace safety and construction.
The program also offers a video subscription service with more than 100 videos on different safety topics. PacLease said the videos can be used either in a classroom setting or via mobile platforms by drivers while on the road at rest stops.