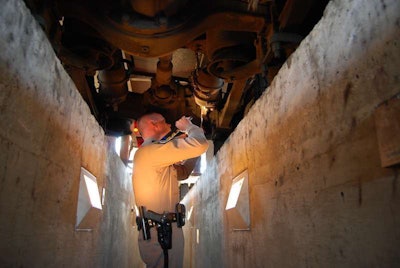 The Commercial Vehicle Safety Alliance has announced its annual Roadcheck inspection blitz will be held June 7-9.
Nearly 75,000 inspections take place each year during the inspection spree, done by a joint effort of the Commercial Vehicle Safety Alliance, Federal Motor Carrier Safety Administration and others.
CVSA has yet to announce the the point of emphasis inspectors will be looking for in 2016. During the inspection blitz, inspectors will primarily conduct full 37-step Level I inspections, which is the most thorough inspection.
In last year's Roadcheck, 1,623 drivers and 9,732 vehicles were found with out-of-service violations, the lowest rate since 1991.
CVSA has on its site resources for drivers and fleets. Here are both the 9 top things inspectors look for as well as a checklist for drivers: