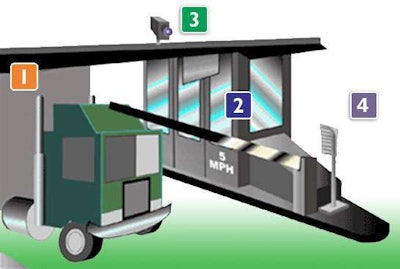 Weigh station and toll bypass service provider PrePass announced this week it has opened its PrePass Plus service to carriers of all sizes, from one-truck owner-operators and up.
Previously the service was limited to fleets with more than six trucks.
The PrePass Plus system includes most tolling locations in almost two dozen states, the company says. PrePass Plus also allows carriers to access their toll transactions 24/7 and as often as needed so that toll costs can be billed to shippers in real-time, the company says.
In addition, all toll disputes are handled by PrePass, the company says. Volume discounts on toll roads are available in New York, New Jersey and Pennsylvania. In other states carriers get their own point of sale discounts.