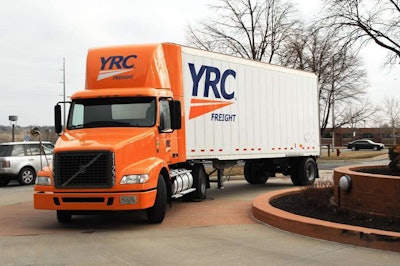 YRC Freight's new "Accelerated" service delivers shipments to their destinations one to two days faster than standard transit times.
Shipments continue moving on weekends, announced the Kansas-based subsidiary of YRC Worldwide Inc. The new service fills a niche between YRC's standard and time-critical premium service, making it a good option for customers with non-guaranteed shipments requiring speedier delivery.
The new service available in the continental United States and as a cross-border service between United States, Canada and Mexico.