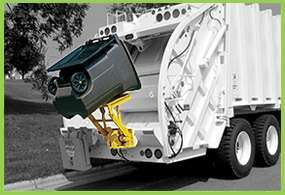 Toter, a Wastequip brand and manufacturer of products used in the collection of waste, recycling, and organics, has released a new integrated RFID-based assembly and delivery (A&D) service called ToterTrax.
ToterTrax, the company says, provides detailed information on when and where new garbage cans are delivered. This new RFID application and portal-based service is the first step towards offering a complete technology solution for the municipal and hauler waste management industries, it says.
As part of this service, Toter has developed a proprietary app that will read an RFID tag to automatically provide real-time data, including a delivery confirmation, time stamp and geo-coordinates to a centralized server. Once sent to the server, the information is verified to ensure accuracy and that there are no duplicates in the system.
Information is then sent back immediately to crews delivering the carts, and to the municipality or hauler via the portal. The Toter app also features an offline mode to ensure accuracy by forcing a portal validation as soon as the user is back in Wi-Fi or cell range.
"While Toter has always been known for making the toughest, highest-quality waste containers in the industry, our service offering has not always lived up to the same quality standard," said Nick DiFoggio, Toter assembly and delivery manager. "Our ToterTrax RFID service offering pairs the best carts with top-notch service and visibility to provide the optimum solution for municipalities and haulers."
Although initially used for A&D, Toter plans on expanding its RFID services and portal to include longer-term tracking capability for issues such as cart pick-ups, swap-outs, maintenance and recycling utilization, to offer haulers and municipalities the data they need.