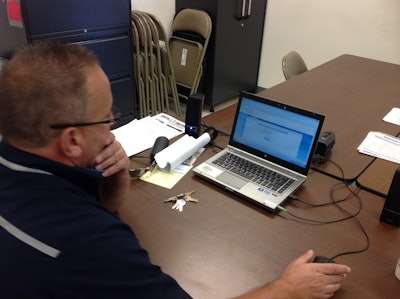 ConversionU announced that Cargo Transporters, Inc. has selected its online driver orientation and on-boarding platform. The carrier is using Conversion Orientation and Conversion On-boarding, powered by EBE Technologies, as their new solution for on-boarding drivers.
"We are excited to be implementing Conversion Orientation & On-boarding," said Dennis Dellinger, president of Cargo Transporters, based in Claremont, N.C. "Our goal to on-board new recruits and retrain existing drivers, while remaining consistent with our message, should be realized with the e-learning and on-boarding platforms available to us through ConversionU."
Dellinger and his team will work closely with the ConversionU team to implement the online orientation and on-boarding.
ConversionU is an online driver orientation and on-boarding platform which includes training content and the option to have drivers fill out pre-hire paperwork online.