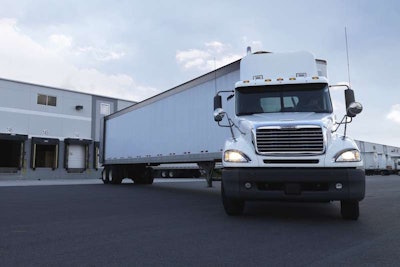 Following up on a March report in which transportation investment firm Stifel noted shippers were demanding rate decreases from carriers, not much has changed, the firm reported in a late June update.
Slow freight and excess trucking capacity continue to give shippers leverage in requesting lower rates from carriers. Shippers "continue to pound on rates," Stifel noted in its June 21 update — a refrain similar to its "Shippers continue to bludgeon rates" report issued in March. Stifel said then that one carrier reported being asked by at least 90 percent of its shipper customers for rate decreases.
Now, Stifel says, it appears no carriers "will be totally insulated from…the rate carnage."
However, such rate decreases could cut capacity, Stifel notes, as cheaper rates and tightening trucking regs are choking out smaller carriers. Such an effect could then put upward pressure on rates.
"Some fear that we may be approaching the limit on how far down prices can be pushed without harming the supply of capacity from the smaller carriers," Stifel writes in its report. "Given their generally higher unit cost structure, when compared to the larger, better capitalized carriers, many of these carriers may fall out of the industry faster than they otherwise would have had the cavalcade of federal regulations been their only headwind."
Some large carriers are cutting their fleet size to protect equipment utilization, Stifel says in its report. Such downsizing, combined with the Implementation of looming federal regulations (like next December's electronic logging device mandate), could provide a floor to the downward rate pressure late this year or into 2017.