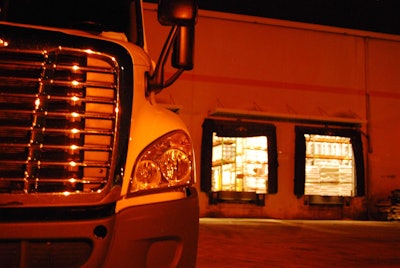 A panel of leading economic and business leaders in the trucking industry discussed the changes and evolution of shipping behavior during the CCJ Market Movers program at the Great American Trucking Show in Dallas, Texas, on Thursday.
The panel was comprised of TransForce Chairman and CEO Alain Bedard and Covenant Transportation Group President David Parker and moderated by Avondale Partners' Donald Broughton and CNBC business reporter Morgan Brennan.
One of the largest causes for change is attributed to e-commerce, the panelists said. "Based on everything we know, to use a baseball analogy, we think e-commerce is at first base," says Parker. "This is just the beginning," Bedard says. "E-commerce has changed the way people do business and that's going to continue."
Panelists discussed the changes being made by shippers who are now working for e-commerce customers.
"Right now, it's changing the way some retailers are doing business and many are shutting stores down," Bedard says.
The loss of those storefronts is being made up for through the use of online shopping and promises of inexpensive, or oftentimes free, shipping. "There is one dynamic that we are keeping an eye on and that's stock levels of inventory," Parker says.
He believes that companies will be forced to keep high stock levels to ensure that they aren't out of products.
Brennan posed the question of how drivers' jobs change with new e-commerce demands.
"It changes the job description for a truck driver because then they are having to unload and deliver and keep a smile on their face," Parker says. "15 years ago we didn't have to worry about that because it didn't exist."
Bedard says that some drivers are now being forced to help assemble some items upon delivery.
The panel also questioned whether or not and Uber-like company could survive in the market.
Broughton said the major issues facing a business model such as that is that there are no deliveries or trucks. "The on-demand part of it sounds good and easy but the trucking industry requires so many regulations and is so difficult, I don't see it happening," Bedard says.
Panelists discussed the seasonal changes throughout the year, citing January and February as very cost prohibitive months. "Those teams start stretching out and getting stronger throughout the rest of the year," Parker says.