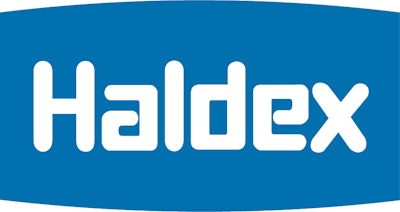 Bendix Commercial Vehicle Systems' parent company has entered the bidding war for Haldex.
One month after ZF offered $516 million to purchase Haldex AB – which was three weeks after SAF-Holland made a similar advance – Knorr-Bremse now upped the ante to $570 million for the Swedish manufacturer, Bloomberg reported this week.
Knorr-Bremse is offering 110 kronor per share, which is up from the 100 Kronor per share offered by ZF. The acceptance period for the new offer is expected to begin later this month and run until early December, the company told Reuters this week.
Bloomberg says, like ZF's earlier offer, Knorr-Bremse's bid is conditional upon receiving acceptance from 90 percent of Haldex shareholders.
The board of Haldex, which had recommended the ZF offer, says it will evaluate Knorr-Bremse's proposal. According to Bloomberg, Knorr-Bremse has already acquired 8.4 percent of Haldex. ZF says it secured 5.7 percent of the Swedish company's shares after Haldex Chairman Goeran Carlson pledged to sell his holding.