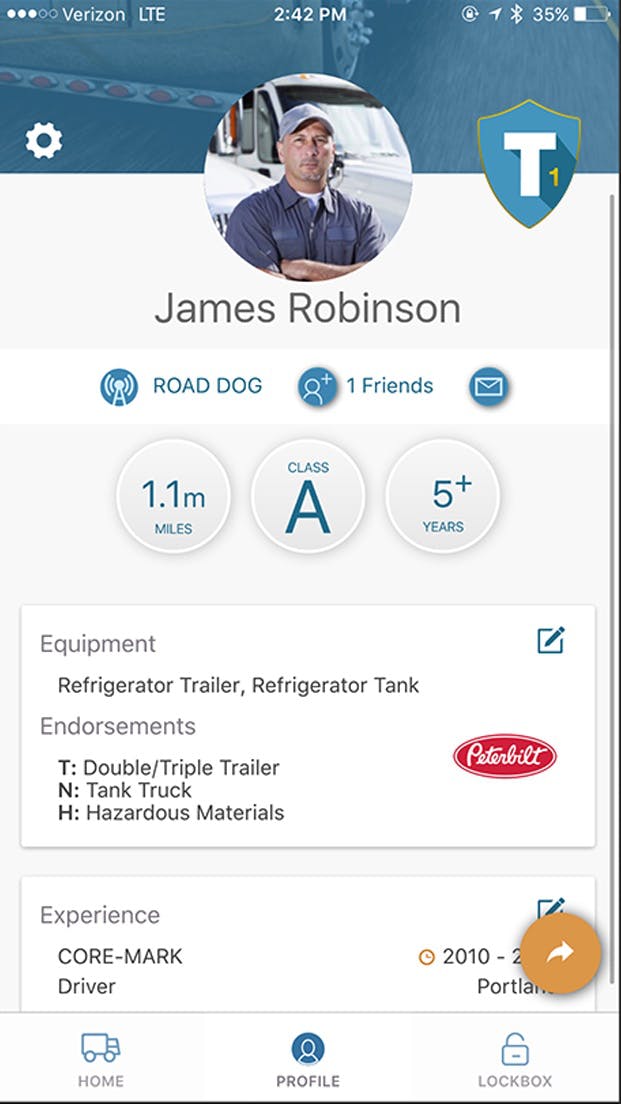 TruckerLine, creators of a mobile app drivers can use to better manage their careers, has opened up its driver network — now totaling more than 20,000 class A truck drivers — for direct carrier recruiting.
Developed by Outset Partners Inc., TruckerLine enables drivers to build complete career profiles with relevant industry information and background documentation, which can then be provided to interested parties with one click.
Carrier recruiters can now directly search TruckerLine's network, browse resumes and receive background documentation with the driver's approval. The company says this speeds up the hiring process and increases hiring certainty early in the process.
TruckerLine is expanding its Carrier offering after a successful six-month Pilot with public convenience retail supplier, Core-Mark.
"TruckerLine makes its users increasingly sought-after in the industry by enabling employers to make faster and more accurate hiring decisions, which ultimately benefits everyone involved," said Joe Wegener, Vice President of Human Resources at Core-Mark.
TruckerLine enables recruiters to not only search for drivers based on their home location but current location on the road as well. This allows companies to recruit based on a driver's freight lane rather than just their home base.
"From day one, our goal was to make getting a better job easier for drivers," said TruckerLine CEO Chad Cashin. "Providing background documentation in a secure, easily sharable format, removes a lot of steps from the recruiting process, while enabling the best drivers' experience and skills to shine through."