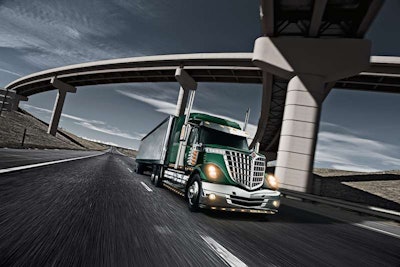 This week, Volkswagen and Navistar consummated their long-rumored courtship when the German truck maker shelled out $265 million for an almost 17 percent ownership stake in the Lisle, Ill.-based maker of International trucks.
With each red ink-stained passing quarter it seemed increasingly likely Navistar would forge a partnership or be swallowed outright, and Volkswagen has always seemed like the most likely dance partner.
Exactly who picked up the phone first is unclear, with Daimler ex-pat and VW big truck boss Andreas Renschler saying only the time for a partnership was right for both companies.
Volkswagen's endgame here is fairly clear: Use International's heavy truck dealership base – the largest in the U.S. – to invade American highways and establish a footprint. Renschler openly discussed his goal for Volkswagen's truck business to become "a global champion" and it needs a conquest in the States make that case.
Volkswagen gets in on the ground floor. Navistar has lost money in 15 of the past 16 quarters and the market for heavy trucks is in a funk. But despite sagging orders industry-wide, International has gained order share every quarter this year.
For Navistar, it allows the company, possibly by 2019, to offer some semblance of an integrated power train – an option the company currently lacks with its proprietary N-Series and Cummins engines and a patchwork of third-party axle and transmission providers.
What all this means for Cummins remains to be seen.
Troy Clarke, Navistar's CEO, said the company was committed to Cummins "for a period of time," adding that International would include Cummins on all of the product launches taking place for at least the next year and a half. In perhaps the most stern endorsement, Clarke says customer demand would ultimately dictate which engines are offered in which applications.
Currently, more than 60 percent of International's on-highway trucks get a Cummins engine on the assembly line. That rockets to more than 80 percent across all the company's products.
While a Navistar divorce from Cummins wouldn't be a first for the pair, its imminence seems unlikely for option-heavy International, which Clarke calls "the most customer-centric truck company."