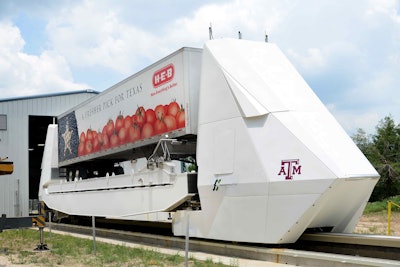 Texas A&M University earlier this month unveiled a plan 18 years in the works for a truck-less freight movement system.
University officials and Texas Gov. Greg Abbott introduced the Freight Shuttle System, an electric, elevated railway network that transports loaded trailers without the tractors from one distribution point to another, according to a report from Dallas ABC affiliate WFAA.
The transporter can move 70,000 pounds of freight at 60 miles per hour up to a distance of 500 miles using two-thirds less energy than a conventional diesel truck, according to the university.
The WFAA report adds that the Port of Houston Authority has said it is in the process of building a five-mile system, which can be extended up to 20 miles, linking two container terminals.
Freight Shuttle International, a private corporation founded in 2005, has been funding the truck-free project and shares 17 patents with Texas A&M, the WFAA report states.
The following video from the university explains how the system is designed to work: