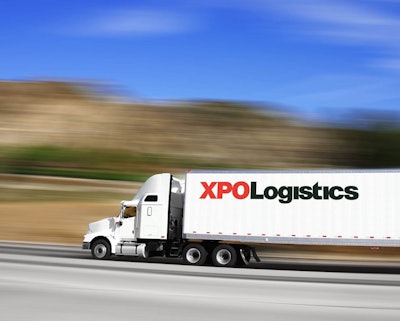 XPO Logistics (No. 3 in the CCJ Top 250) announced it has sold its truckload business –the bulk of which came via a October 2015 acquisition of Con-way — to TransForce Inc. (No. 7 in the CCJ Top 250) for approximately $558 million in cash, subject to customary adjustments. XPO will use the proceeds from the transaction to pay down debt, the company says.
The acquisition by the Montreal, Canada-based TransForce could make it the largest truckload carrier in North America.
XPO acquired all of Con-way's operations last year in a $3 billion deal.
The divested truckload operation encompasses approximately 3,000 tractors, 7,500 trailers and 29 locations that were part of the October 2015 acquisition of Con-way Inc. XPO will continue to offer full truckload services to customers in the United States, Mexico and Canada through its brokerage network, it says.
"This transaction strengthens our balance sheet and improves our long-term growth profile," says Bradley Jacobs, chairman and chief executive officer of XPO. "In addition to deleveraging, the sale reduces our annual capex requirements, increases our return on capital, and lessens the cyclicality of our operations."
The divested operations, which have been reported as part of XPO's Transportation segment, were expected to generate approximately $10 million of operating income for the remaining two months of 2016, and depreciation and amortization of approximately $10 million. The company will update its financial targets to reflect the transaction when it reports its third quarter results on Nov. 2, 2016.