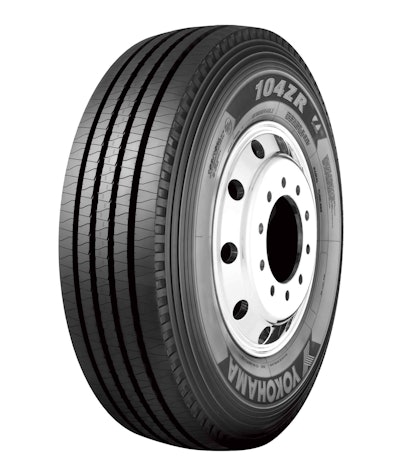 Yokohama has added four new sizes to its 104ZR urban/regional all-position/steer tire line-up: 225/70R19.5, 245/70R19.5, 265/70R19.5 and 285/70R19.5.
Tom Clauer, Yokohama Tire manager of commercial and OTR product planning, says the 104ZR is designed to deliver longer treadwear, low rolling resistance and even wear, making it especially ideal for high scrub applications.
Clauer adds the 104ZR is also still available in its original sizes: 295/80R22.5, 9R22.5, 10R22.5, 11R22.5 12R22.5 and 315/80R22.5.