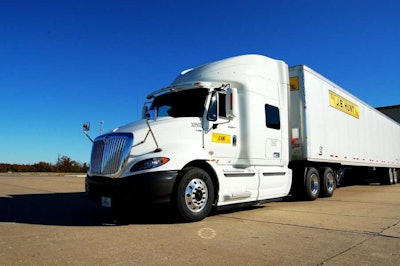 A group of J.B. Hunt drivers was awarded $890,000 in bonuses during a two-day Million Mile Celebration hosted by the fleet in October.
The event honored 73 of the company's drivers who achieved two and three million safe, accident-free miles.
The drivers were treated to a barbecue, live music with Lonestar lead singer Richie McDonald, an awards luncheon and ceremony and more.