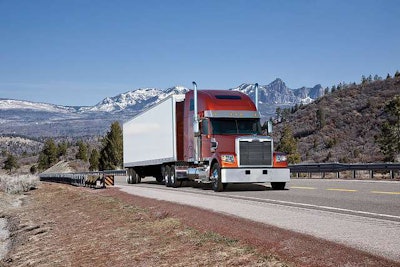 SelecTrucks, a brand of Daimler Trucks Remarketing Corporation, is reintroducing SelectLease, its premier manufacturer-backed fair market value leasing program.
"SelectLease gives fleet customers peace of mind by minimizing upfront capital expenditure and decreasing the overall risk that comes with ownership," says Bryan Howard, director of sales and distribution for SelecTrucks.
Participating fleets will benefit from attractive monthly payments, zero to low down payment options, flexible lease terms ranging from 24 to 36 months, reduced ownership risk and 60-Day Buyer's Assurance included at no extra cost.
Freightliner trucks leased through the program are eligible for Select Limited Warranty up to 48 months or 400,000 miles and the warranty includes zero deductible on standard truck service at Freightliner dealerships nationwide.
SelectLease enables fleets to upsize with little upfront cost and flexibility of the program allows customers to "walk away" in as little as 24 months with no end-of-lease residual requirements (beyond return conditions and standard mileage allowances).
The program is backed by Daimler Truck Financial, the commercial captive finance company for DTNA and a leader in commercial vehicle financing.