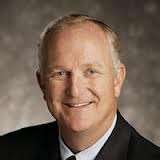 EROAD, a provider of fleet management, electronic tax reporting and ELD compliance applications for the transportation industry, announced that Norm Ellis has been named to the position of president. Reporting to CEO Steven Newman, Ellis will lead the company's North American senior management team as the business gears up to meet opportunities created by the 2017 FMCSA electronic logging device mandate.
"To attract such an experienced and connected leader in the transportation sector to our executive team as we aggressively chase significant market opportunities in North America is a real coup," said Newman.
Ellis was a key member of Omnitracs' sales and marketing team for more 16 years. He joins EROAD from I.D. Systems, Inc., a producer of wireless asset management systems for the transport sector where he was chief operating officer.
The products from EROAD are designed to meet compliance, operational and driver needs for trucking companies. Its ELD system is offered as a monthly subscription with no upfront cost and has a touch screen display that lets drivers view, edit, add notes and present record of duty status during roadside inspections.