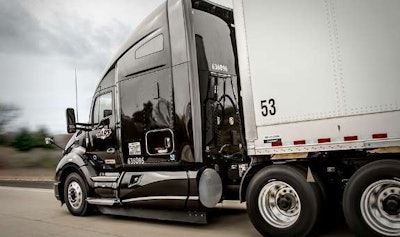 Dart Transit (No. 60 on the CCJ Top 250) announced Feb. 9 it has increased pay for its over-the-road company drivers.
The Eagan, Minn.-based fleet raised its starting pay for long-haul company drivers along its main freight lanes by 5 cents per mile, and the company says experienced, top-performing drivers can earn more than $60,000 in their first year with the company.
Additionally, Dart has rolled out anniversary pay increases for each year a driver is with the company, a "sign-on plus" bonus that is paid incrementally over the first year-and-a-half the driver is with the company, and a 3.5 cent-per-mile monthly performance bonus.