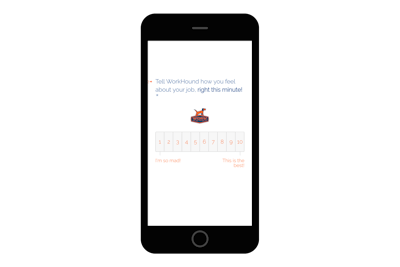 WorkHound, a software platform developed to help carriers reduce driver turnover, recently finished a $500,000 fundraising round to grow its business.
The investment round was led by Right Side Capital Management out of San Francisco. Other participants were Dynamo Fund out of Chattanooga, Tennessee, Twelve19 Ventures out of Des Moines, Iowa, and multiple angel investors.
Workhound is a cloud-based management tool that aggregates feedback submitted through a mobile app that drivers use.
"WorkHound helps logistics companies connect with their front-line workers. The result is a happier, more informed, and ultimately, more productive workforce," said Ted Alling, managing director of Dynamo. "We're excited to have seen them grow through our program and help improve lives for those operating the backbone of America."
WorkHound says the fundraising round will help to improve its product, ensure customer satisfaction and build long-term relationships with the biggest names in the trucking industry.
Currently, WorkHound employs four full-time team members in Chattanooga and two in Des Moines, Iowa.
"This funding is a great opportunity to put some rocket fuel behind our business and help more companies understand the importance of driver engagement and retention," said Max Farrell, CEO of WorkHound. "It's increasingly evident that turnover is an epidemic in the industry."
While trucking remains WorkHound's main focus, other industries that encounter difficulties with retention—namely, warehousing, manufacturing, and nursing—may not be far off on the horizon.