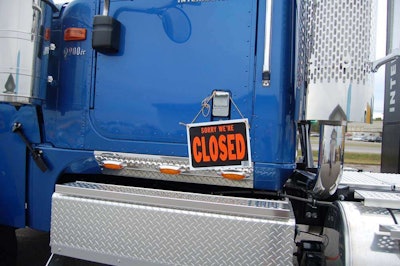 A Georgia-licensed truck driver has been effectively shut down by the Federal Motor Carrier Safety Administration after the driver was involved in an accident while under the influence of alcohol.
Christopher Speyrer was declared an imminent hazard to public safety after he was responsible for a Nov. 20 multi-vehicle chain reaction crash on I-64 in Virginia in which he ran into the back of a car stopped in traffic, according to FMCSA. A Virginia court later found Speyrer guilty of DUI.
In October, FMCSA says he placed an emergency call for medical assistance from his parked truck at a truck stop in Greenwood, La., and he told the ambulance personnel while en route to a hospital that he had been using a controlled substance and that he had not slept for the previous five days, but continued to drive his truck.