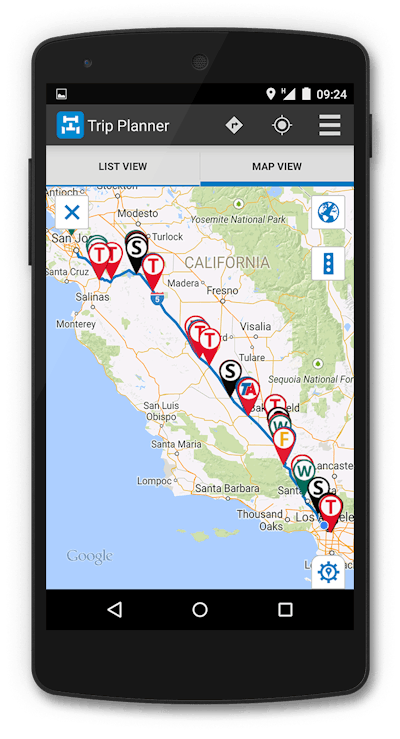 Trucker Path, creators of a trip planning and parking locator mobile app for professional truck drivers, announced a new online management feature for truck stop owners and operators to engage its large user community and increase traffic to their locations.
By using the new feature at http://poi.truckerpath.com, owners and managers of truck stops can create promotional campaigns to attract more than 450,000 professional drivers — 30 percent of all Class 8 drivers in the United States — who use the Trucker Path Pro app daily to plan fuel stops, breaks, meals and more.
The new feature makes it simple to offer exclusive discounts and services to the Trucker Path community. Locations that have active promotions are noted by a star in the map marker and details of the promotion are prominently displayed in the Trucker Path Pro app.
"By using the truck stop management feature, owners and managers can increase business volume by attracting drivers with current routes that pass directly by their locations," said Ivan Tsybaev, Founder and CEO of Trucker Path. "This and other features improve the work lifestyle of drivers by providing accurate, real–time information, including parking availability, to optimize their trip planning."
An authentication process ensures owners and managers of trucks stops have exclusive login access to use the new feature. Once authenticated, users can update information about locations such as amenities and services, number of parking spaces, as well as add new locations. Managers can also read and respond to reviews of their locations submitted by drivers.
To run promotional campaigns, users enter the details and choose a start date and duration time. Trucker Path is now offering a rate of $49 for the first month of advertising. The new feature has an easy and secure online payment method, the company says.