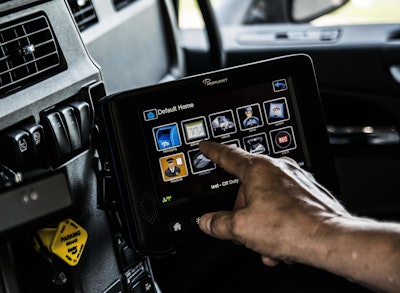 PeopleNet (www.peoplenetonline.com), a Trimble Company and provider of fleet mobility technology, announced that it now offers a connection to 4G Long-Term Evolution (LTE) networks, now available through its PeopleNet ConnectedFleet platform.
Fleets use the ConnectedFleet platform to connect their drivers, devices and equipment in real-time to improve efficiencies and safety. With the introduction of LTE connectivity, PeopleNet says its customers can now have the potential for faster connection speeds and the ability to access information more efficiently in geographical areas that previously had little to no coverage.
"The introduction of LTE coverage is part of PeopleNet's continued efforts to evolve our platform to better serve the needs of our customers — both today and in the long term," said Eric Witty, vice president of product management for PeopleNet. "Offering LTE connectivity gives organizations the ability to collect data from vehicles, drivers, and devices faster and more reliably than ever before. This enhanced connectivity can enable quicker decision making when a driver is on duty and also provides more options to drivers who want to stay connected and communicate with family during off-duty time."
Included with the new LTE coverage is PeopleNet's Managed Network, which reports highly-detailed wireless network metrics on minute-by-minute connectivity, coverage depth and latency for all trucks in a fleet.
LTE coverage is available for fleets using the PeopleNet Mobile Gateway. The announcement of LTE availability was made at the Truckload Carriers Association (TCA) 2017 Annual Convention being held in Nashville from March 26-29.