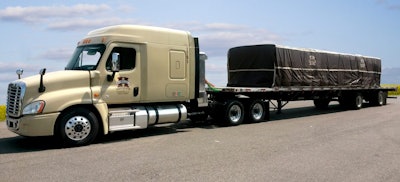 B.C. Hornady, who had been the owner of Hornady Transportation in Monroeville, Ala., died Saturday, April 15. He was 89.
Hornady's father G.E. Hornady started the company in in 1925. After his death in 1950, B.C. Hornady and his two brothers G.A. Hornady, Cecil M. Hornady took over the company. B.C. Hornady became the sole owner in 1977.
In August of 2015, Hornady merged with the Daseke organization (No. 42 on the CCJ Top 250), one of the largest flatbed, open-deck and specialty trucking companies in North America.
In lieu of flowers the family asks that donations be made to St Jude's Children Hospital, the American Heart Association and the American Cancer Association.