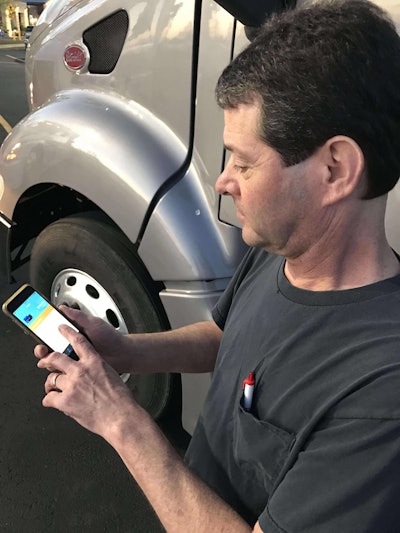 Comdata has developed a new digital payments system for the trucking industry. Comchek Mobile effectively makes its Comchek Express money transfer system — a staple in the trucking industry for the past 40 years — a PayPal-like system for sending and receiving electronic funds.
Shippers, brokers and carriers have typically used the Comchek Express system to send unique codes to drivers to exchange for cash at locations in Comdata's proprietary merchant network.
With Comchek Mobile, funds can be transferred directly between parties by using IDs, in similar fashion to how funds are transferred using PayPal.
In practice, a freight broker or carrier could issue a cash advance or payroll settlement to a driver by using the driver's unique Comchek Mobile ID. Likewise, a driver could use the Comchek Mobile app on his or her smartphone to pay for over-the-road expenses by entering the ID of a lumper, for example, or merchant into the smartphone app.
Comdata says there is no fee to transfer funds to other Comchek Mobile users with an ID.
A broker, carrier or driver can also use Comchek Mobile to generate an Express code that the recipient can take to a merchant in Comdata's network and exchange for cash. The same fee structure for Comchek Express would apply.
One of the key differences with PayPal is that Comchek Mobile does not store users' bank account information to transfer funds. Comdata Mobile users can send, receive and access funds via their Comdata Card and smartphone app.
Drivers can use their Comdata card for point-of-sale purchases, ATM withdrawals, bank transfers, and discounted fuel and hotels at Comdata Proprietary Network locations.
"We've seen rapid growth in electronic and peer-to-peer transactions throughout the global economy, as well as within the trucking industry itself," said Greg Secord, president of North America Trucking at Comdata. "Comchek Mobile brings this modern functionality to our customers, giving them an easier way to send and use the funds they need, when they need them."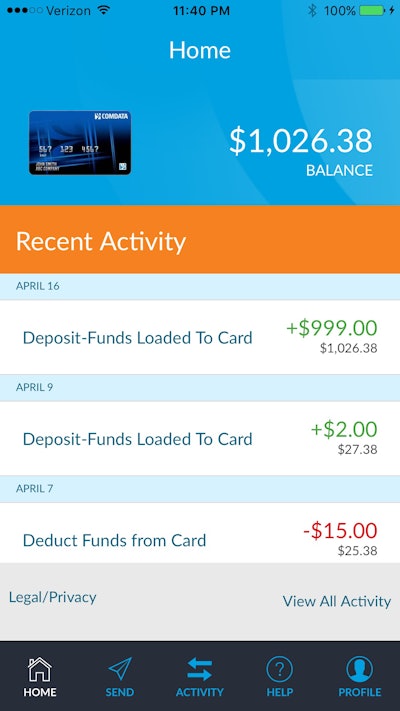 The mobile app also lets users check the balance on existing Comchek Express codes and apply those funds directly to their Comdata Card debit balances, the company says.
All users on the network are authenticated and approved, and unique user IDs ensure that all transactions can be verified and tracked, the company announced in a press release. Similar to many banking apps, Comchek Mobile reports how, when and where funds are used, with confirmation of all funds sent and received.
"Using Comchek Mobile, we have significantly reduced the amount of time it takes to distribute funds to drivers," said Sue Schoenthaler, logistics and operation manager at Evans Delivery, a Schuylkill Haven, Penn-based company that operates more than 1,300 tractors in the intermodal, truckload and flatbed markets.