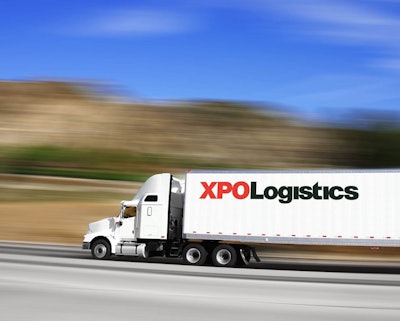 XPO Logistics announced this week it has completed the rebranding effort of its LTL business following its late 2015 of Con-way, which included Con-way's large LTL operation, among all other Con-way assets and segments.
The rebranding aligns XPO's LTL operations in North America with those in Europe, the company says, where the company has a large presence. "The rebranding was an extensive undertaking that involved nearly 300 facilities, approximately 8,000 tractors and over 25,000 freight trailers, as well as uniforms for more than 14,300 drivers and dockworkers," said Tony Brooks, president of XPO's LTL business.
XPO acquired Con-way in a $3 billion deal in October 2015, announcing then it intended to rebrand Con-way equipment as XPO. The move was enough to propel XPO to the No. 3 spot on the annual CCJ Top 250 rankings.
The carrier giant in October 2016 sold Con-way's truckload business to the Canadian-based TransForce for $558 million, though it retained the company's LTL business, as well as Menlo Logistics, an LTL subsidiary of Con-way. Its assets have also been rebranded as XPO Logistics.