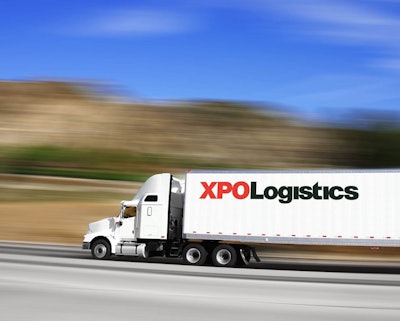 XPO Logistics, one of the continent's largest carriers, says it's eyeing acquisition targets in North America and Europe, according to a Wall Street Journal story published this month. XPO CEO Brad Jacobs didn't name any companies specifically, but XPO likely has its sights set on other carriers and third-party logistics companies.
The company in recent years has made some major acquisitions, including the 2015 purchase of Con-way and all of its subsidiary companies. XPO last year sold off the truckload portion of Con-way's business, but it retained the company's brokerage operations and its LTL business.
However, the WSJ notes, XPO's acquisition efforts paused in late 2015, following the $3 billion acquisition of Con-way and the $3.5 billion purchase of French carrier Norbert Dentressangle. Those two moves "raised concerns among some investors," the Journal report says, "over XPO's ability to digest such large acquisitions."
The 2015 moves propelled XPO to the No. 3 spot in the CCJ Top 250. Since selling off Con-way's truckload business last year, the company likely will slip a few spots in the 2017 rankings.