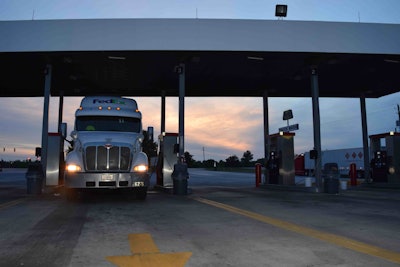 Following a half-cent drop during the week ending May 22, diesel fuel prices across the United States have reached the lowest point since the 2017 low on March 27.
The average price of a gallon of on-highway diesel now stands at $2.539, continuing the year's trend of flat prices.
The most significant price increase during the week came in California, where prices rose a cent. The biggest drop came in the Midwest region, where prices fell 1.1 cents.
The nation's most expensive diesel can be found in California at $2.912 per gallon, followed by the Central Atlantic region at $2.733 per gallon.
The cheapest fuel can be found in the Gulf Coast region at $2.384 per gallon, followed by the Midwest region at $2.468 per gallon.
Prices in other regions, according to the Department of Energy, are:
New England – $2.626
Lower Atlantic – $2.479
Rocky Mountain – $2.629
West Coast less California – $2.725