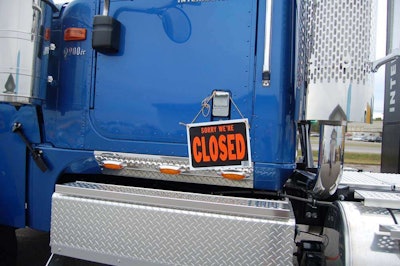 The Federal Motor Carrier Safety Administration has effectively shut down a North Carolina-based truck driver that was involved in a fatal hit and run accident in New York in March.
According to FMCSA, Simranjeet Singh Sandhu was driving a truck on the Cross Bronx Expressway at approximately 2:10 a.m. on March 27 when he allegedly changed lanes without signaling, then struck a car, killing the driver and hospitalizing a passenger. Sandhu did not stop, FMCSA says.
Police officers found Sandhu approximately five hours later parked at a rest stop near Ridgefield, N.J., with "extensive front end collision damage with liquids dripping from the engine compartment." After police woke Sandhu up, he initially denied being involved in a crash, saying the damage was caused by a rock he had hit as he was backing up.
During their investigation, police detected the presence of alcohol and subjected Sandhu to a field sobriety test and a breathalyzer, both of which he failed. Police also found three commercial driver's licenses in Sandhu's truck, all in his name, from North Carolina, Illinois and California. Federal regulations allow drivers to possess one CDL.