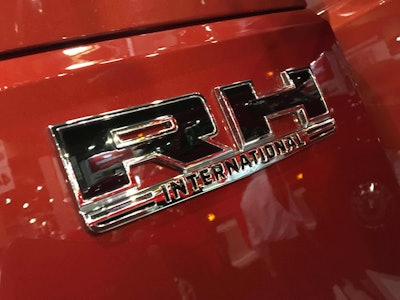 Navistar on Wednesday named Michael Cancelliere president of Truck and Parts, replacing Bill Kozek, who will assume a planning role focused on emerging industry opportunities.
The move is effective July 1.
Navistar Chairman, President and Chief Executive Officer Troy Clarke says the appointments were made to enhance the company's focus on revenue as Navistar marches "toward sustainable profitability through growth and expansion in our core and select global markets."
Cancelliere, who has been with the company for more than three decades in a variety of truck and parts sales leadership positions, will now oversee all aspects of the company's truck and parts business. Most recently, he served as senior vice president, Global Parts and Customer Service, a business he most recently led to three consecutive years of record profits.
"I'm 58 years old and been with Navistar for 37 years," he says. "It's been my entire career … and I'm excited about what is ahead."
Kozek's principal focus going forward will be on vehicle electrification and potential disruptive technologies.
"This is a growing area of interest of ours," says Persio Lisboa, executive vice president and chief operating officer. "Our plan is not just to participate in that but to drive them and to lead them."
Also Wednesday, Navistar announced Bernardo Valenzuela will return to the company as Vice President of Export, and President of Mexico and Global Operations – a newly created role.
Valenzuela will be responsible for the company's Mexico and export markets, as well as overseeing the company's global operations in South America and Asia. Previously, Valenzuela spent 16 years at Navistar, working in roles of increasing responsibility across its export and Mexico businesses. He served as vice president of global trucks sales from 2008 to 2014, before leaving and founding Terranova GTS LLC, a developer and distributor of specialty commercial vehicles, primarily serving customers in Mexico and Latin America markets.
Lisboa says Navistar is working to drive exports of new trucks in Mexico and beyond, noting much of this goal now becomes Valenzuela's responsibility.