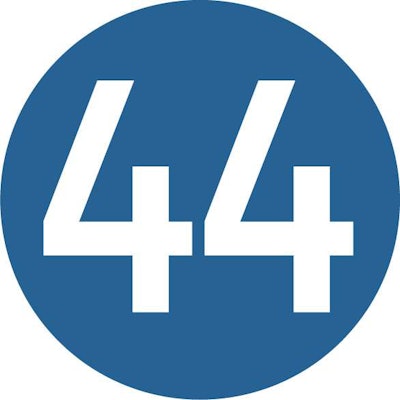 project44 has hired Mike Reed, a former executive with Echo Global Logistics, to be its chief strategy officer. In this role he will spearhead the expansion of what the company describes as its "quote-to-invoice automation platform."
Reed has a background in technology development, product management and business process redesign.
"In order to compete in today's Amazon-driven market, logistics and transportation executives are rethinking their growth strategies and are turning to automation to fast-track their ability to innovate and enhance the customer experience," said Jett McCandless, CEO and founder of project44.
project 44 began by developing technology that connects shippers and less-than-truckload carriers and freight brokers through real-time APIs. In his new role, Reed will focus on increasing the speed at which the company translates its quote-to-invoice automation platform into new modes — truckload, intermodal and rail.
"Today, there are few barriers to entry in the logistics technology market, but building a secure, one-to-many network business is very difficult," Reed said. "Not only was project44 the pioneering voice of modern connectivity in this industry, but over the past 15-months they have emerged as the undeniable leader in automation and visibility," said Reed.
Recently, the technology provider launched new capabilities designed to enable the industry's first real-time and fully automated Volume LTL quoting and tendering experience.