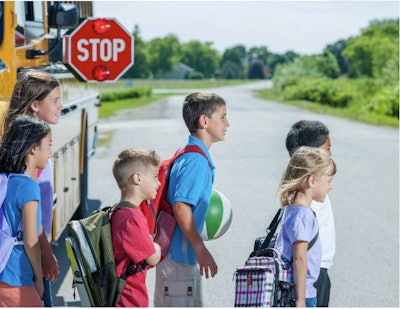 Zonar developed a new app for its customers in passenger transport to accurately count passengers that get on and off a vehicle, track average travel time, average passenger trip length and operating costs per passenger trip.
The new app, Zonar Count, is available for Zonar tablets and was designed to allow fleet managers to ensure safer vehicle operations, balance ridership and streamline federal reporting – including Medicaid reimbursement, the company says.
"We built Zonar Count to help managers better understand how their fleets perform so they could make their vehicles safer and routes more efficient for drivers and passengers," said H. Kevin Mest, senior vice president and general manager of passenger services at Zonar.
"Operations managers would know how many students were actually riding a route in comparison to how many were assigned, providing a key productivity metric to right size fleets to actual load counts and accurately capturing state ridership information for state reporting."
Zonar Count can only be used when the vehicle is not in motion and a driver "wakes up" their tablet to conduct a count. This ensures that a driver will not be distracted while operating their vehicle. With the touch of the screen, drivers can conduct a rider count and transmit that data to a secure database for immediate access through Zonar's Ground Traffic Control.
When paired with Zonar's Z Pass, an RFID reader of passive Zonar RFID cards, the app logs each entry and exit from the bus.
In additional to providing schools and mass transit organizations with increased access to ridership data, Zonar Count's data collection eliminates the complexity and paperwork involved tracking and submitting ridership information of special need students, the company says.