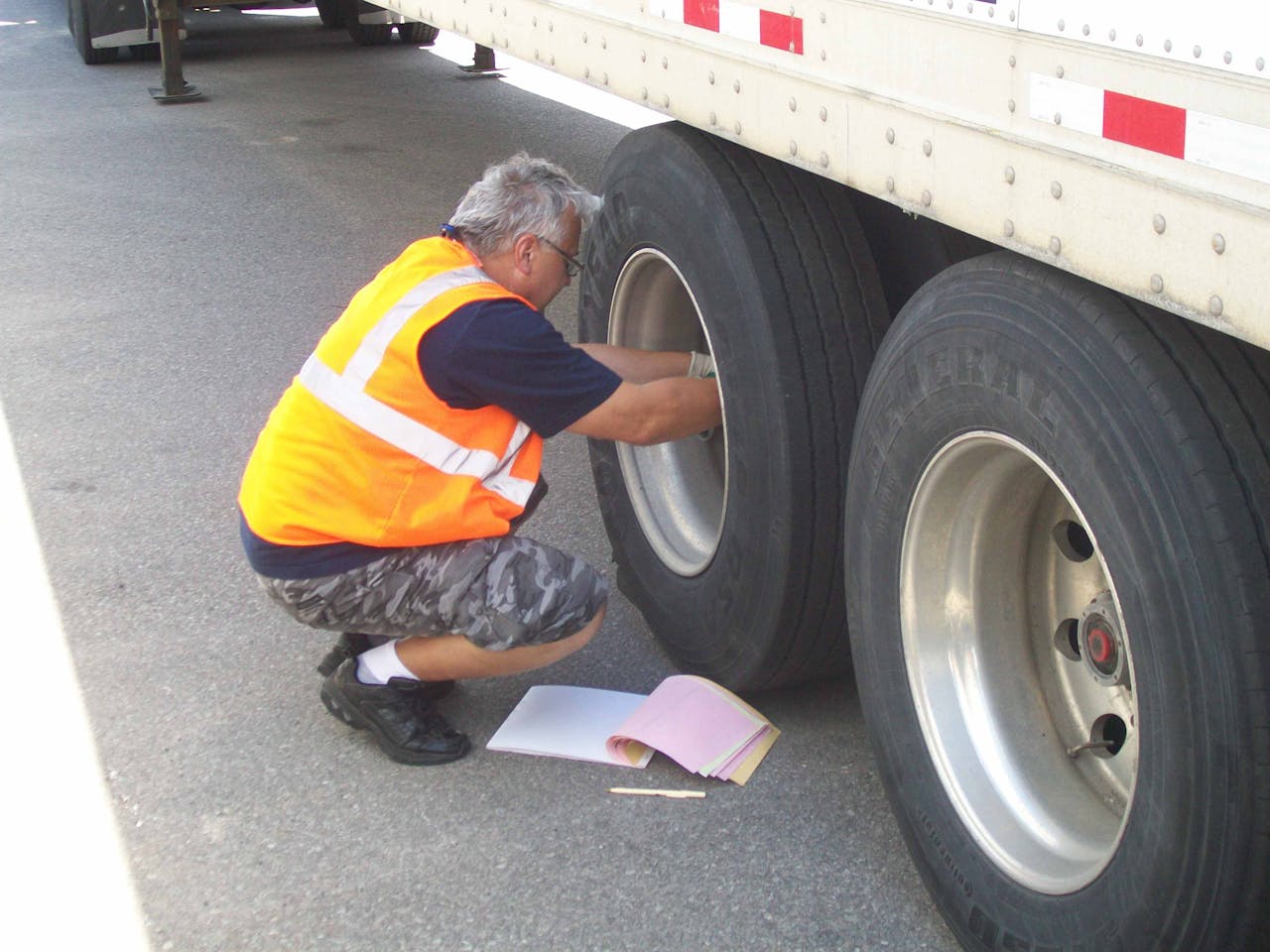 During the Commercial Vehicle Safety Alliance (CVSA) annual 72-hour International Roadcheck campaign last year, agents placed 21.5 percent of trucks inspected out of service. CVSA reported that 9,080 trucks were placed out of service during the inspection blitz, with brake violations accounting for nearly half of the vehicle out-of-service orders issued during the week.
"Brake and air leak related road calls are our No. 2 problem," says Transervice Vice President of Maintenance Taki Darakos, "about 13 percent of all road calls."
Brakes can fail or fall out of compliance at any given time, but a proper and thorough pre-trip inspection is a fleet's first line of defense in catching the problem before the Department of Transportation.
"I have always trained our drivers to document however long [an inspection] takes," says Michael Frolick, director of safety and compliance for Transpro Freight Systems. "Some may do it in 30 mins – 15 minutes for the tractor and 15 for the trailer, which is a standard benchmark for a tractor-trailer. But different configurations such as LCVs, heavy equipment and floats, [and] flat beds may need more time."
Regardless of how long the inspection takes, Ryder Regional Safety Director Tom Fallon says it's critical drivers know what they are looking at and what they are looking for.
"Get [drivers] out there and observe them doing a pre- and post-trip [inspection]," he says, noting that younger drivers tend to be better at the 147-point inspection because they are fresh out of school. "If you can teach your folks to pre-trip and post-trip that truck right, and get that fixed, that's going to drop your CSA scores."
If a pre-trip is the first line of defense, a post-trip inspection is the last.
"[Post trip inspections] help the next driver ensure he not only isn't wasting time getting needless repairs that could have been done earlier when he should have been departing, but also to avoid needless violations that could have been easily fixed had they been reported to the company at first notice to allow them to get it repaired," Frolick says. "Record and Report has been out since 2007 in Ontario, so instilling this procedure into protocol with your drivers is a key component to help reduce, if not eliminate, roadside violations and citations in your fleet."
If having a first and last line of defense isn't finding your brake problems before the scale house does, Frolick says in-house inspections are a good middle ground.
"We have to see every piece of equipment every three months, including owner-operator's trucks," he says, adding trucks are brought in for inspection an additional three times per year beyond quarterly checks. "As well as every time a guy comes in for an oil change, we're going over everybody's truck."
If you're looking for positive results from your any inspection, Darakos says it's important to realize that the wheel area of trucks and trailers is a dark place.
"Lighting is important. We have a lot of work done in our shops. If lighting is poor you are going to miss things at PM time, like chaffing," he says. "Also, yard lighting is important. Having a well-lit area where drivers can inspect a unit helps. We have handed out flashlights to drivers at safety meetings. You can't inspect what you can't see during a pre- and post-trip and many times the majority of runs are going out early in the morning."