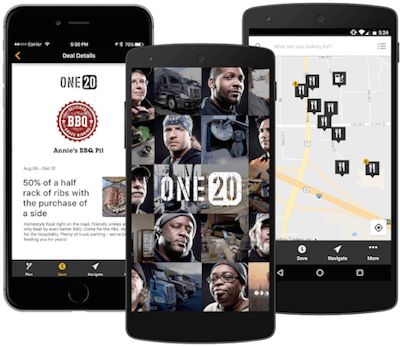 A ELD maker One20 and third-party logistics provider C.H. Robinson will allow carriers with fewer than 10 trucks contracted to C.H. Robinson to receive One20's F-ELD device at a discounted price.
C.H. Robinson will promote One20's F-ELD to its small contracted carriers, and C.H. Robinson's carriers will be able to transition to the ELD with no monthly subscription fee.
As part of the partnership, the companies will work to expand C.H. Robinson's network of contracted carriers, while giving some One20 members direct access to freight, the companies say.
Additionally, qualified One20 members that become C.H. Robinson carriers can be paid within 48 hours on loads through the company's quick pay program.