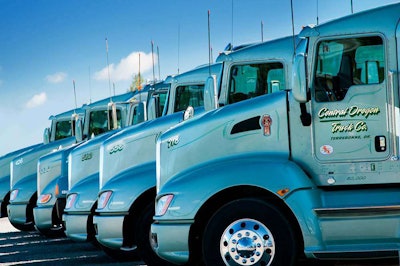 Class 8 net truck orders for July hit 18,300 units, according to FTR  – a month over month improvement of 5 percent and 79 percent better than July 2016.
Orders for the past 12 months have totaled 224,000 units and June was the second consecutive month in a row where numbers have climbed during what is traditionally suppressed summer order activity.
"This is a great sign to see orders rising, even slightly, in mid-summer," says FTR Vice President of Commercial Vehicles Don Ake. "This is the beginning of a positive trend that we expect to continue the rest of this year, right into 2018. The Class 8 market is starting to move upward and orders are forecasted to accelerate in the fall."
Ake notes that freight is on the upswing and industry capacity is tightening, and equipment markets – both Class 8 and trailers – are starting to respond to this environment.
After a seven-month stretch of North American Classes 5-7 net orders averaging 22,100 units per month, according to ACT Research, preliminary orders dropped in July, declining to a 13-month low.
"Despite the 26 percent decline from June, orders were still 2 percent better than last year," says Kenny Vieth, president and senior analyst at ACT Research.