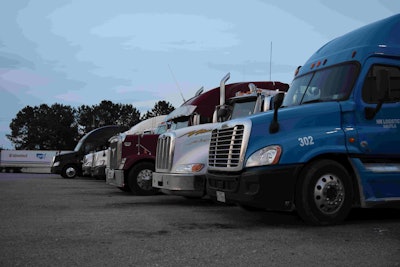 Used Class 8 truck same dealer sales volumes inched upward in June, posting a 15 percent month-over-month increase, after a sharp decline in May, according to the latest release of the State of the Industry: U.S. Classes 3-8 Used Trucks, published by ACT Research.
However, Steve Tam, ACT's vice president-commercial vehicle sector, says sales were down year-over-year and year-to-date compared to the same period in 2015.
"For perspective, May sales fell 18 percent month-over-month," he says. "When we see dramatic, opposing shifts such as this, we tend to average the two points together, ascribing the variation to shifts in timing of purchases."
Using that broader view, Tam says YTD sales in May and June were down 5 percent.
"Dealers are reporting an increase in customer traffic, but this has not led to surging sales," Tam says. "The average price and age of used Class 8 trucks fell month-over-month, while average mileage rose by a mere 1 percent."