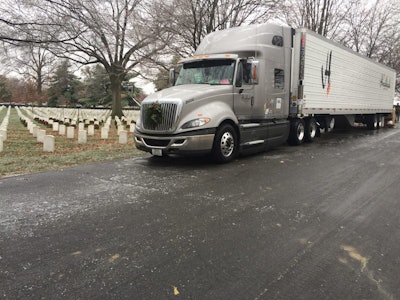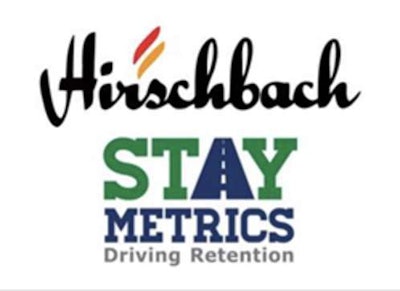 Following the recent launch of its pioneering Driver Match application, Stay Metrics announces that Hirschbach Motor Lines will be using the technology to optimally assign drivers to driver managers.
Stay Metrics provides an expanding platform of evidence-based driver engagement, research and analytics products that enable motor carriers to retain more of their best drivers. In June, the company launched the Driver Match application through a partnership with Prime Inc. to match drivers and trainers.
The online application has an intuitive assessment test and exhaustive model that screens for 13 values to create value profile measurements. The profile measurements reliably predict the fit of an individual, in terms of job satisfaction and retention, with an organization, team, colleague or manager.
Hirschbach Motor Lines operates an ultra-modern fleet of 1,000 tractors and 1,800 temperature-controlled trailers. The Dubuque, Iowa-based company plans to use the technology to assign drivers to driver managers in over-the-road, dedicated and specialized divisions.
The plan is to use the assessment in new hire orientation, said Tom Grojean, Jr., chairman of Hirschbach Motor Lines. New driver hires will complete the assessment to determine the best fit for a driver manager assignment. Each driver manager has between 35 and 40 drivers assigned to his or her fleet.
"Driver-manager relationships are the primary and most important relationships in our business. They impact everything from driver safety to customer service and retention," said Grojean, Jr. "When we learned of the new product from Stay Metrics, it naturally made sense for us to create a scientific matching process for drivers and driver managers."
Stay Metrics' ongoing research in the trucking industry confirms the impact that driver-manager relationships have on job satisfaction and turnover. Among the top reasons drivers leave carriers are real or perceived differences in values with managers in areas such as communication, trust and recognition.
"We commend Hirschbach Motor Lines for everything it does to improve the lives of drivers," said Tim Hindes, co-founder and chief executive officer of Stay Metrics. "By using the Driver Match product, companies like Hirschbach are now able to identify and reinforce the values in their companies and interpersonal relationships that matter to drivers."
Hirschbach Motor Lines has been a customer of Stay Metrics since 2015. The company uses the full suite of Stay Metrics driver lifecycle surveys and interviews to gain valuable feedback and insights focused on driver retention. Hirschbach also uses a custom-branded online rewards, recognition and engagement platform developed by Stay Metrics to recognize driver performance.